Men's Haircuts
Cuts, Fit For A King!
South Tampa's Top Rated Local® Barbers
When you stop by King Of Blades Barbershop in South Tampa, you don't just receive the best haircut of your life — you receive the royal treatment. Our Top Rated Local® barbers provide men's haircuts fit for a king, equally skilled with our customer service as our shears and clippers. We bring more than 20 years of experience as professional barbers, offering a wide range of barber services for men. Our barbershop is always clean and we comply with all COVID-19 social distancing protocols and mask requirements to maintain a safe environment for all. Learn more about the men's cuts we offer and contact us today to schedule your appointment!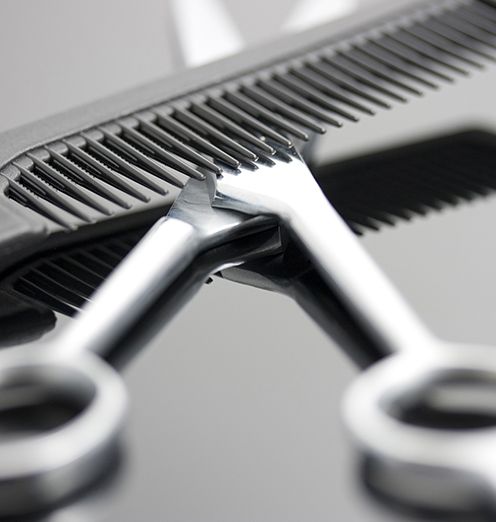 Barber Services We Offer For Men in South Tampa
Men's Cut

Men's Cut With Beard

Men's Cut With Facial

Line Up

Line Up With Facial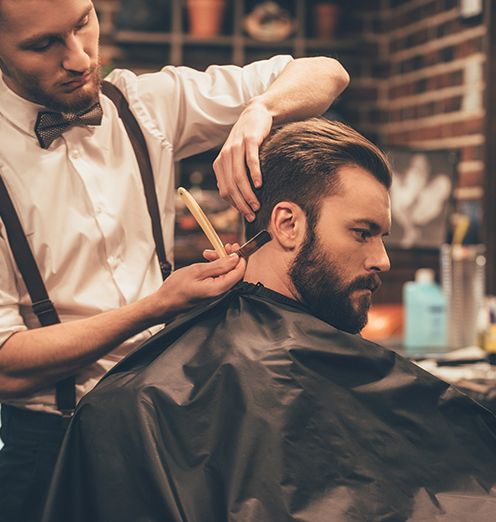 Men's Cut
Thanks to our professional training and decades of experience, there isn't a men's haircut we can't do! From the trendy to the traditional, our barbers work with you to provide a haircut you'll love and an experience that will have you coming back time after time.
Most men's haircuts last 30-45 minutes, each one executed with great attention to detail so that you don't leave the chair feeling anything less than completely satisfied.
Simply let us know what you're looking for, relax, and enjoy a men's haircut fit for a king. Book your appointment with us today!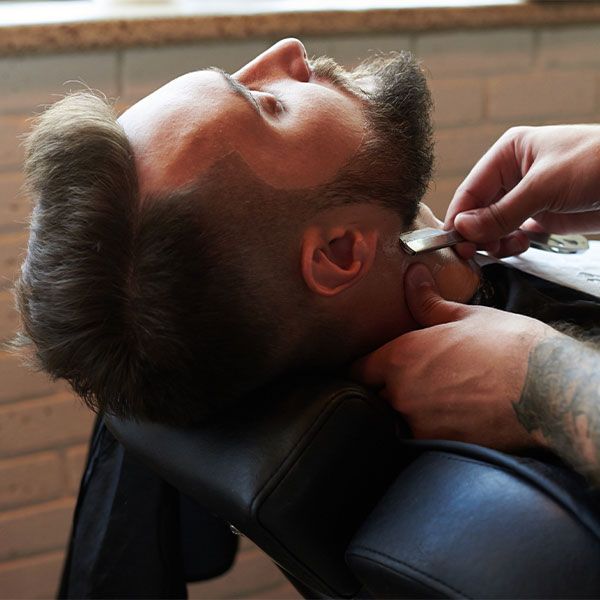 Men's Cut With Beard
Beards are in and it's important you don't let your facial hair lag behind. Our barbers help foster a complete look you'll love and that will make heads turn.
We ensure your beard is in tip-top shape with crisp edges and trimmed just the way you like to perfectly complement your hairstyle. And if you're looking for a new style or a better way to rock that beard, just let us know! Our barbers would love to help you pick the freshest style in the neighborhood.
Book your appointment with us today!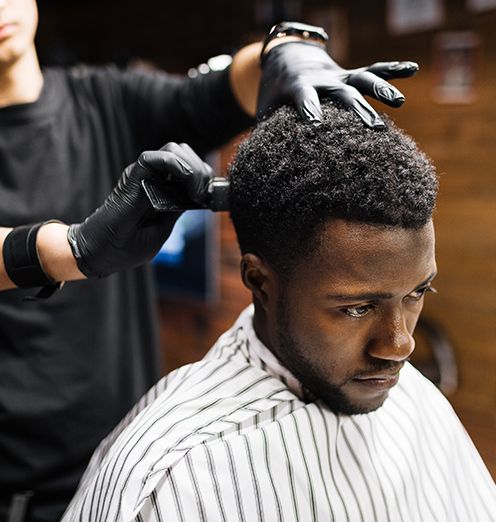 Men's Cut With Facial
Before you judge, we ask you this: have you ever actually had a facial? Trust us when we tell you that once you do, you'll wonder why you never had one before! There are few things more relaxing and enjoyable than spending 30-45 minutes in our barber's chair getting a fresh haircut and facial.
Facials are a great way to keep your face clean and your skin healthy, and our barbers are professionals with years of experience to ensure the entire experience is soothing and comfortable.
Book your appointment with us today!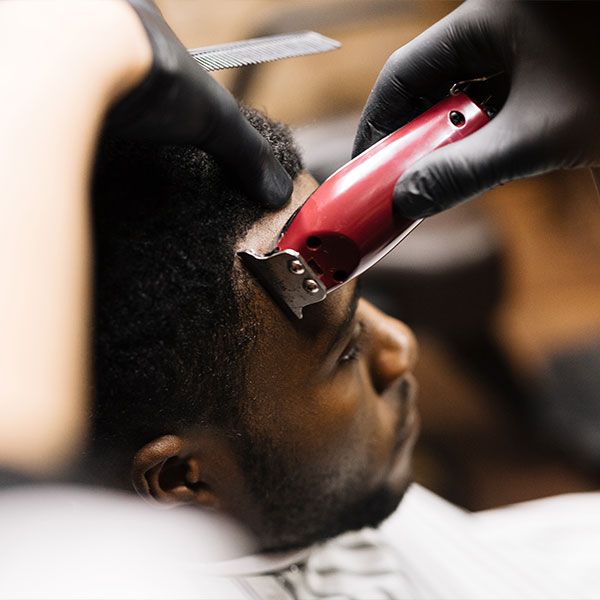 Line Up
Don't be the guy walking around with messed up edges that look like your sister tried her hand at keeping your fade tight. Trust nothing less than the best barbers in South Tampa, who specialize in line ups.
Our barbers ensure your haircut looks the best that it can be, especially around the neck, ears, beard, or anywhere else you want tight lines. A line up can be the difference in how your haircut looks overall.
So keep it clean at your favorite local barbershop and book your appointment with us today!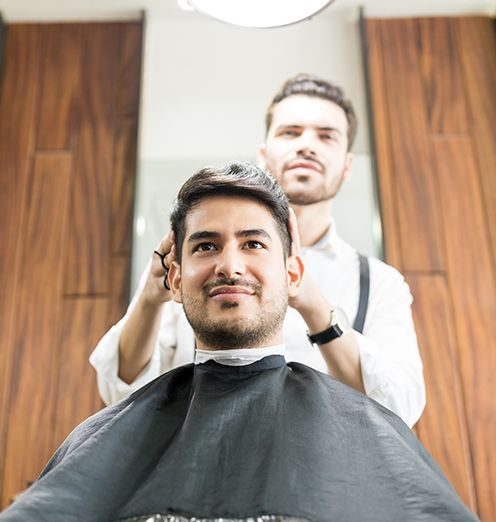 Line Up With Facial
In our eyes, you're a king. So treat yourself like one and get a full-service experience like no other. A line up and facial is a relaxing way to spend an hour of your day, plus you leave looking better than you ever have!
A facial helps your face stay clean and your skin remain healthy. It also goes great with a fresh line up as you look like the royalty you are. Our barbers take professional care of all the details and deliver exactly what you came in for, ensuring you never leave feeling anything less than totally satisfied.
Book your appointment with us today!
What Are You Waiting For? Book Your Appointment Today!
King of Blades is the Top Rated Local® barbershop in South Tampa for a reason. We pride ourselves on providing exceptional haircuts and other barber services, as well as excellent client service and satisfaction fit for royalty. Please feel free to contact us for more information about our Tampa barbershop or individual barbers, and schedule your next haircut appointment with us today!