Kid's Haircuts
Cuts Fit For A Prince
South Tampa's Top Rated Local® Barbers
The royal treatment you receive at King of Blades Barbershop extends to the entire family. Treat your prince to the best haircut and experience in South Tampa with our kid's haircuts. Our professional barbers bring more than 20 years of experience in the industry and love working with kids and creating a welcoming environment for the entire family. We didn't' become the Top Rated Barbershop® in Tampa by accident. Our barbershop is always clean and we comply with all COVID-19 guidelines and social distancing protocols to maintain a safe environment for all. Learn more about our kid's haircuts and schedule your kid's appointment today!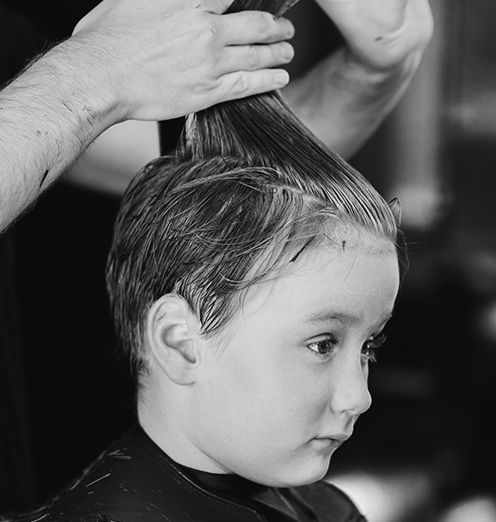 Kid's Haircuts We Offer
High School Cut

Middle School Cut

Elementary Cut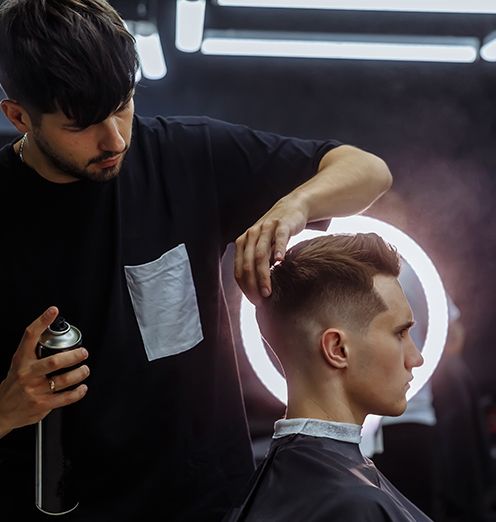 High School Cut
Turn heads and stand out with the sharpest haircut in the class with a signature high school cut from King of Blades Barbershop. Our expert barbers are skilled are professionally trained to deliver any style you seek — in just about 30 minutes!
And if you're not quite sure, we have great suggestions that will have you leaving the chair feeling more confident than ever. And you really can't overstate the impact of looking good and feeling good.
Book your appointment with us today!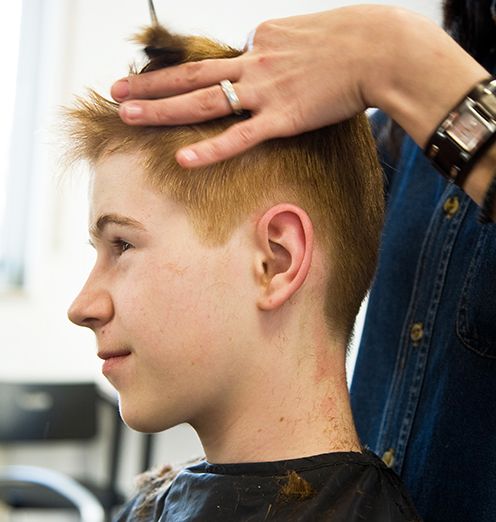 Middle School Cut
New classmates, new surroundings, and new experiences. Middle school is the perfect opportunity to fashion a new style as well. Let the professional barbers at King of Blades send your middle schooler out into the world feeling confident about themselves.
Our middle school cut takes about 25 minutes and is affordable because we believe your kid's haircut shouldn't cost a fortune. No matter what style your kid wants — from fades and lines to traditional parts — our barbers have the experience to make it happen.
Book your kid's appointment with us today!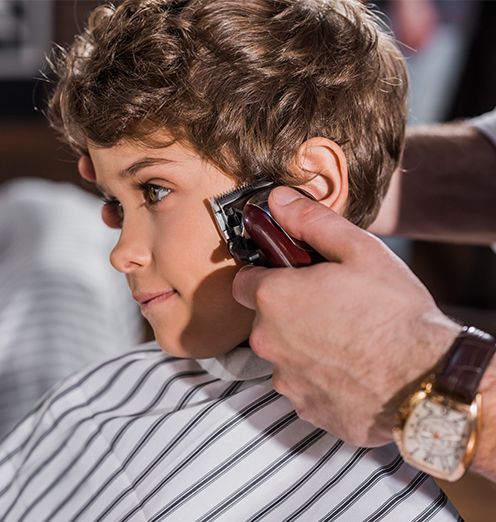 Elementary Cut
Your kid looks up to you and wants to emulate everything you do, so help them out and let King of Blades give your kid a haircut that makes them feel as awesome as their parents!
A kid's haircut might feel unnecessary to some, but we see first-hand just how far a crips-looking boy's haircut can go to improving their confidence. They can express themselves, whether that means a fierce mohawk or a haircut just like dad. Either way, we make the process quick, affordable, and fun.
Book your kid's appointment with us today!
What Are You Waiting For? Book Your Appointment Today!
King of Blades is the Top Rated Local® barbershop in South Tampa for a reason. We pride ourselves on providing exceptional haircuts and other barber services, as well as excellent client service and satisfaction fit for royalty. Please feel free to contact us for more information about our Tampa barbershop or individual barbers, and schedule your next haircut appointment with us today!