Our Haircuts & Barber Services
Top Rated Local® Barber Shop In South Tampa
A Haircut Fit For Royalty
Visit King of Blades Barbershop in Tampa, Florida for your next haircut appointment! Our barbershop has a variety of haircuts and barber services fit for royalty, and specialty offerings you can't find anywhere else. Our barbershop is extremely clean and all of our barbers are certified professionals, with more than 20 years of industry experience.
We comply with all social distancing protocols and mask requirements in Tampa to prevent the spread of COVID-19 in our commitment to keeping our employees and clients safe. Our hours are accommodating for everyone — we're even open on Sundays! Our quality of service is always set at the highest standard because we believe our clients deserve nothing less. King of Blades Barbershop offers complimentary drinks during your haircut appointment, and we also provide military, senior, and child discounts. We are a veteran-owned business that prides itself on its extensive, quality haircuts and barbering services. Contact us today to learn more or book your appointment online today!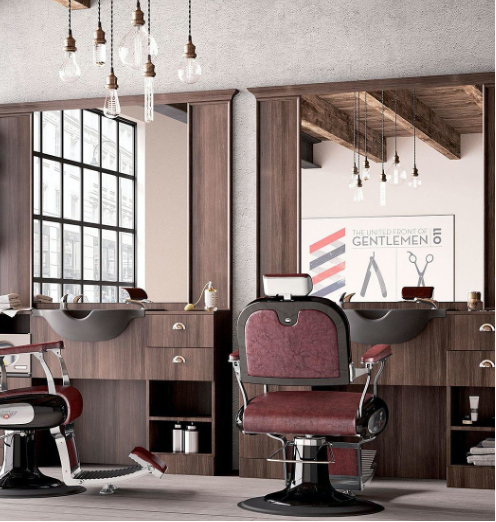 Why Choose King of Blades Barbershop?
20+ Years Experience

Quality Haircuts

Specialty Barber Services

Affordable Rates

Accommodating Hours

Open On Sundays

Complimentary Drinks

Military & Senior Discounts

Veteran-Owned
Our Most Popular Services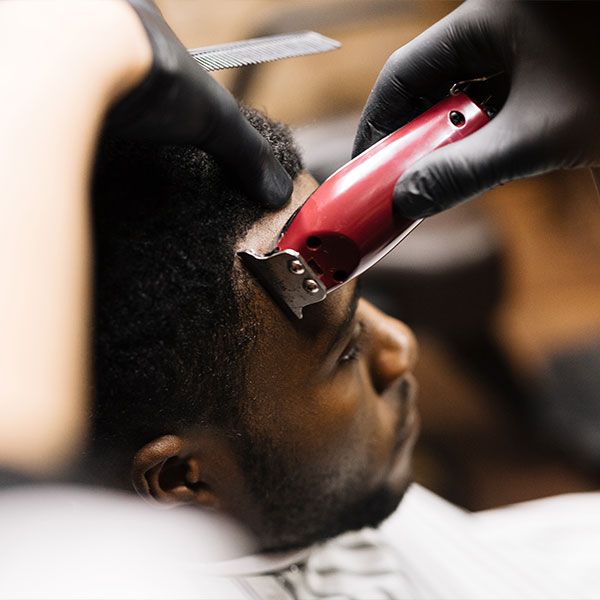 Men's Haircuts
Years of training and professional experience allow our certified barbers to offer an extensive range of men's haircuts. Whether you're looking for a tight fade, a traditional high and tight, or anything in between, our expert barbers give you a haircut fit for royalty!
Most of our men's haircuts range from 30-45 minutes and we pay great attention to detail so that you always leave completely satisfied. Our barbers work with first-time clients to fully understand the style you want and will gladly offer recommendations or ideas for those seeking a fresh new look.
You can even add a facial or hot shave to your appointment and receive the regal treatment you deserve! Contact us today to learn more or book your appointment online.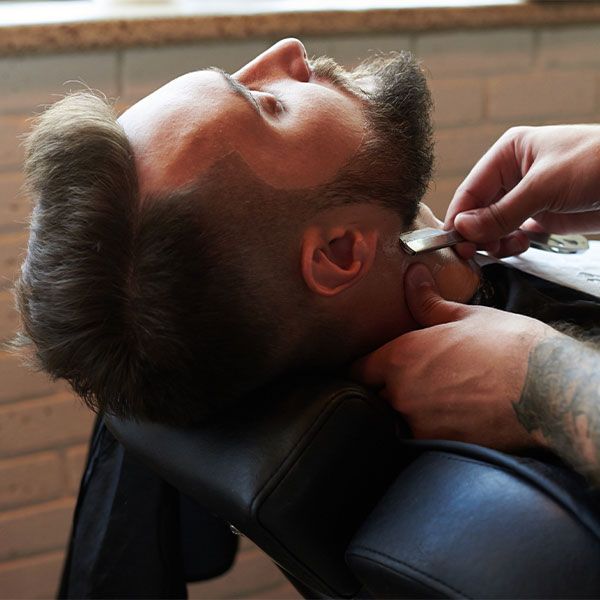 Beard Trimming & Shaves
Growing a beard is only half the battle. Maintaining it is a true art form and the expert barbers at King of Blades are here to help shape your beard or mustache into a masterpiece!
We offer professional beard and mustache trimming, as well as regular straight-razor shaves and hot shaves for those sticking to the classic clean-cut look or a tidy stubble.
Our level of quality, skill, and attention to detail simply cannot be matched by any other barbershop in Tampa. Schedule your appointment online today or contact us to learn more!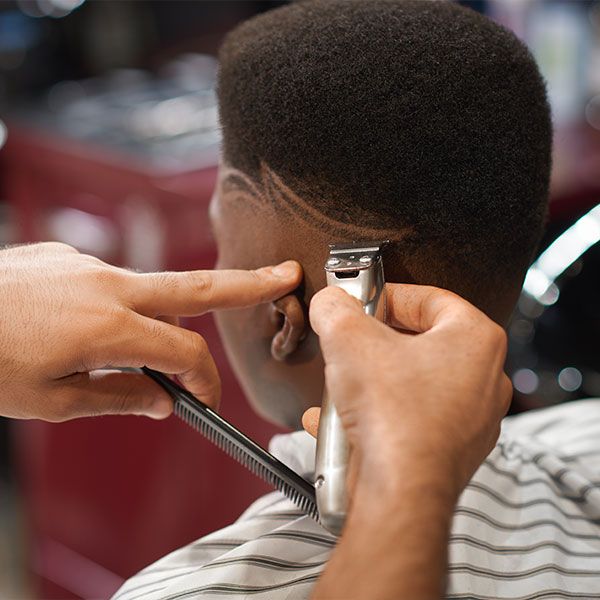 Kids' Haircuts
Don't think we forgot about the little prince or princess in your royal family. Our certified barbers also offer exceptional kids' haircuts at a fair and affordable price.
We make sure your child feels safe and comfortable in the chair, as well as ensuring our barbershop is clean and child-friendly. Plus, all of our barbers and staff love working with kids of all ages.
Better yet, bring your kid(s) along with you and make a day of getting a haircut together at South Tampa's favorite barbershop. Contact us today to learn more or book your appointment online!
Women's Haircuts
Who said barbers are only for men? Our highly-experienced barbers are true hair stylists, skilled in a variety of techniques, and able to provide whatever haircut you're looking for — woman or man! Contact us today to learn more or book your appointment online now.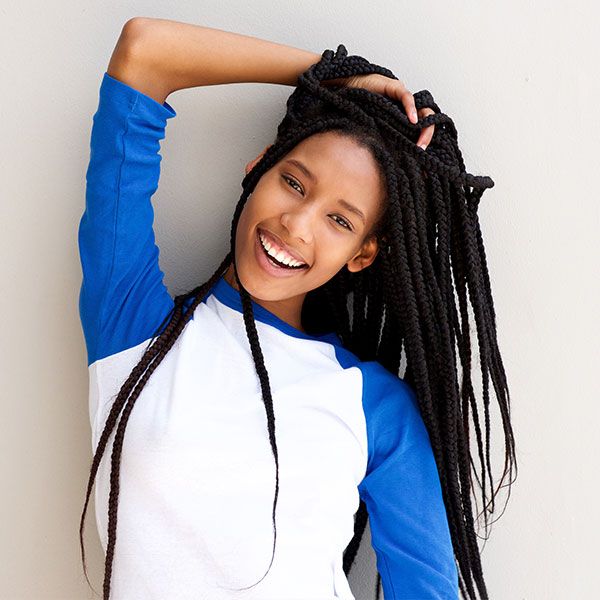 Dreads, Retwists, & Braids
When we say we have specialty offerings you can't find anywhere else, we mean it. Our haircut services also include
Starting or keeping up with your dreads — and braiding them correctly — requires a lot of work and patience. But why go at it yourself when you can let a professional help you achieve the style you want? With more than 20 years of experience, our barbers handle dread startups, retwists, or braids quickly and with great precision.
We simply provide a level of quality that you just can't achieve on your own and that you won't find anywhere else in Tampa — all at extremely affordable rates! Book your appointment online or contact us today to learn more.
What Are You Waiting For? Book Your Appointment Today!
King of Blades is the Top Rated Local® barbershop in South Tampa for a reason. We pride ourselves on providing exceptional haircuts and other barber services, as well as excellent client service and satisfaction fit for royalty. Please feel free to contact us for more information about our Tampa barbershop or individual barbers, and schedule your next haircut appointment with us today!