WELCOME TO KING OF BLADES BARBERSHOP
Royal Treatment || Loyal Customers
South Tampa, Florida
Military discounts & Walk-ins Welcome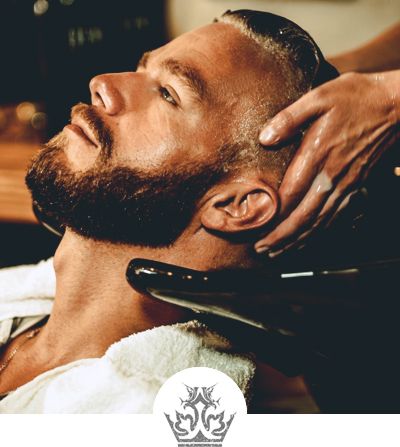 Our barbershop offers everything from traditional haircuts and specialty cuts to beard trim in South Tampa. Schedule your appointment today!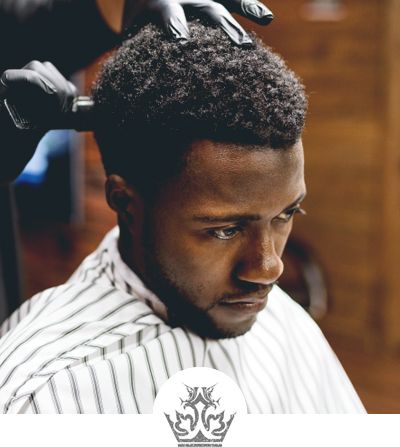 We belief in top-quality service! Our South Tampa's shop is always cooking up stunning cuts! Take a sneak-peak!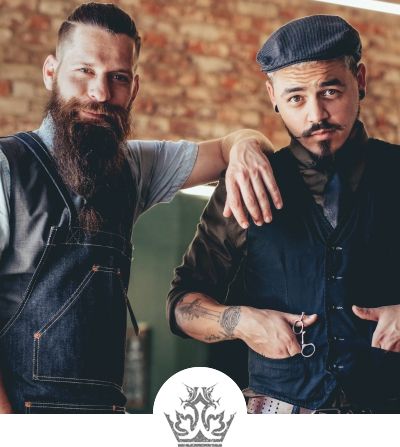 Our professional barbers offer haircuts, beard trims, dreadlock maintenance, and more. Contact us to learn more or to book your appointment today!
OUR SOUTH TAMPA BARBERSHOP
Established in 2013, King of Blades Barbershop is located in South Tampa and is the home to five uniquely certified and qualified barbers, including the owners, who have over twenty years experience in the business. Their expertise provides nothing short of first class service fit for a king, where attention to detail, matching the customer's design request and going beyond the customer's expectations are second nature. Veteran-owned and operated, we understand the commitment of service and discipline, thus we incorporate these core values into the experience we provide for each client who enters our barber chair. Our team of barbers is specialty trained in the art of hair styling, trimming, beard care and overall grooming to meet all your hair cutting and grooming needs. With a keen knowledge of cutting and designing varied hair textures and lengths, King of Blade's kid-friendly environment caters to all ages and hair types with the same skilled and focused approach. With us, your wavy, curly or lengthy straight hair is in knowledgeable hands which will care for it and design the haircut that you desire. Our client base includes both children and men from throughout Tampa who frequent the relaxing, open and professional environment created by the founder and Master Barber, Tee - a Tampa Native.
With a reputation built on class, cordial and welcoming staff as well as tranquility, we offer an ambiance where you can unwind and be catered to like a king. Enjoy a complimentary beverage as your review our selection of flawless hair styles and designs, handcrafted by our highly skilled and talented barbers that are not found anywhere else! From the pompadour, to the undercut, quiff, fade and slick-back designs, we cater to the trendy, modern, classic and military designs for the male with excellent taste. We provide one-on-one service in an open, air-conditioned setting where conversations and laughter are welcome. Our other amenities also include free WiFi, affordable and competitive prices, spacious parking and we're open on Sundays for your convenience. In addition, we offer military & senior discounts to show honor, respect and appreciation to the elderly and those who have represented the USA in armed forces and fought relentlessly.
Interested in a facial? Let us pamper you with our full grooming service inclusive of facials which helps to treat and prevent clogged pores, ingrown hairs, hyper pigmentation and acne which can affect the texture and growth of facial hair such as beards, mustache and sideburns. This is a part of having healthy skin which leads to vibrant, tangle-free and healthy hair. This is a great add-on service to your haircut which often ranges from 30 – 45 minutes, gives your skin an extra polished look and saves you the hassle of looking for a spa to meet your needs. Clean, smooth and moisturized skin is certainly the best palette for a fresh haircut! We prove that there's more to grooming than a haircut with a complete line of services conducted seamlessly. The standard and application of these add-on services, meets the needs of even the most regal of men who value their skin and hair health as highly as their appearance. Our premium hair care and styling are always aesthetically pleasing and delivered with the utmost consistency.
We value your health and adhere to strict COVID-19 protocols, recommended by the World Health Organization daily. All tools used are sterilized to the highest standard and we ensure that our tools are of the highest standard; never using second-class, you can be assured that your skin and hair is treated with due care and integrity. Our barber shop is sanitized frequently to provide a germ-free and safe environment with you in mind, as special attention is given to each area that is cleaned with the most diligent of care. We take pride in our barbershop and our craft, offering to you high valued services by certified and licensed barbering professionals. Our dedication to customer satisfaction is top priority – helping you to select a haircut that is distinct to your personal style, taste, texture and lifestyle to create an overall refined or edgy look. Want to Mohawk like your favorite artist or entertainer? No problem! Bring a photo of the style or get creative and design your own!
We understand the difficulty of locating a quality barber and trusting them with your hair care needs which is why we are dedicated to connecting with our clients one-on-one and providing that personal element to their experience. At #KOBDaleMabry your fulfillment is our mission, thus we continue to hone and tailor our skills to deliver the latest in men's haircuts and services. We noted that our clients have experienced past frustrations in communicating a specific haircut preference or a modification to a common hairstyle; leaving them with a feeling of distaste. Here, we listen closely to YOUR preferences and help YOU to discover or even switch up their personal style to match the moment or next chapter/event in life. We're used to building a community of lifelong clients as our extended expertise serves people from childhood to adulthood , and with each stage... we're here to match you. Not to mention if you live in the area, we're the top choice for "barber shops in south tampa". So whether you're often in a suit and reside in the corporate world, a college or high school student, a local surfer, athlete or hosting a prestigious event – we've got you covered.
Are you constantly on the go and love staying connected through technology? Book your appointment online with your favorite barber in 4 easy steps, complete with up-to-the-minute time availability and services per barber. You won't have to guess the prices for your desired style as we provide a detailed listing to avoid second guessing. In less than 3 minutes you can reserve your spot in our barber's chair with ease. Here, top-notch service meets convenience, no need to look for multiple barbers if you have an upcoming family event or graduation! Our family-friendly environment also allows for multiple bookings for the entire family to rock haircuts that are as unique as they are flawless – all in one place. This saves you time and money as you wait in a safe and comfortable environment.
A brand is only as strong and memorable as its team and we are proud of the remarkable team members who have been a part of the King of Blades team for several years and now feel like family.
They work steadily towards a goal of customer fulfillment. Daily we see the smiles on our customers' faces before, during and after appointments as they meet, greet and chat with their favorite professionals – both in and out of the chair. These are the moments that we treasure. Meet our exclusive team of expert barbers who are committed to your overall satisfaction and surpassing their expectations:
We introduce to you:
Cyle Hepburn - Owner
Donnisha Armbrister - Owner
Cassandra - Master Barber
Chico - Master Barber
Nick - Master Barber
Rafa - Master Barber
Zae - Master Barber
Interacting with any given professional will certainly boost your mood and add a sense of confidence with your next haircut. Are you near South Dale Mabry Highway? Looking for a quick line up before an event? Need a beard trimming? Stop by our nearby barbershop located only 6 minutes away (1.6 miles) from North West Bay Shore Avenue and be a part of our story as we accentuate your image and add a touch of boldness and sophistication that is unmatched.
To our loyal and valuable customers, we say thank you and we appreciate you! You trust us and give us the opportunity for us too, to be a part of your story, no matter the moment. You are our why! To our new customers we say welcome! Let us know your needs and how we can serve you. For us our customers are royalty! To anyone who is still seeking a reliable, professional, certified and personal barber, we say – come by, we want to meet you! We're available to provide that WOW factor that has been missing from the culture and readily available at our south tampa-based Barbershop. Consultations are welcome and we are constantly upgrading the client experience. With our online booking, you're only a few taps away from sitting in our cushioned barber chair with legs extended and enjoying a cool beverage, before breathing in and absorbing the peaceful aura of our barbershop.
We invite you to walk in as a customer, stay like royalty and leave as family.
Follow us on our social media !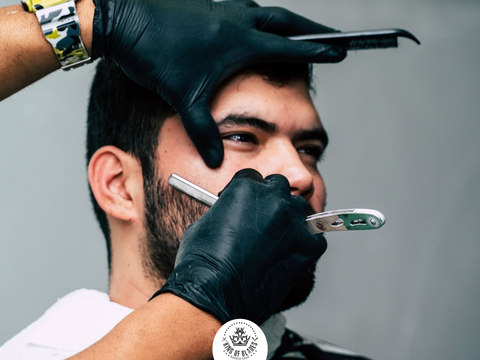 It was the weekend .. and James was scheduled for a date Saturday. It was already 2 weeks since his last cut. He wasn't impressed with his last 'look' so he started scouring the web for the best South Tampa barbershop around!
That same day he made an appointment with one of our #CutKings and he's been a loyal customer to us since!
Get in touch with our south tampa shop today!
Powered by Top Rated Local®
https://static.mywebsites360.com/c4f3311508d84b2a8d4cfccffbddf148/i/c26de4ed53514834be9c83f97ea7de32/1/5feFb8zhrk/mens-haircut-fg-1.jpg